Customer Reviews
01/17/2020
Monique B.
United States
Absolutely gorgeous!
An absolutely beautiful piece of art that is deeply meaningful as well. I framed the postcard that lists all the verses next to it, as I find the rose-gold is sometimes harder to read than say, the black and white. However, I LOVE the overall look of the rose-gold, especially in my daughter's room, with a pink theme. Very meaningful, and I read a new verse every time I look at the piece! Gorgeous!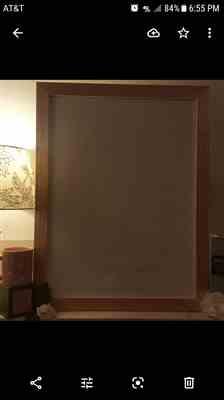 01/17/2020
Andrea M.
United States
Beautiful!
My sister and I bought this as a birthday gift for our mom. She absolutely loved it! Will be purchasing another soon.
01/16/2020
Kevin M.
United States
Awesome!
This is being framed and hung as our first picture in our home as a new family....long story.... lots of meaning to it. Thank You
01/16/2020
Susan B.
United States
Wonderful with a request please
Love your Fingerprint RoseGold has much or if not better than the Gold we also purchased: one for each son's home. We purchased the Black for ourselves which is 16x24. After framing all three: we all wish that the RoseGold and Gold were available in 16x24. You can't appreciate it on a large wall in our experience. It needed to be on its own on a small wall where you could stop and appreciate it at eye level. The black was appropriate in a black frame that was nice in a gallery wall or on its own. It also wouldn't be overwhelming if matted. This was only "our" experiences in our homes We love the products and your company!!
01/15/2020
Kerry W.
United States
very happy customer
Excellent product and service