Customer Reviews
Write a Review
Ask a Question
02/12/2020
Emily B.
United States
Sweetest and prettiest!
This particular print really captures God's love for us and the sweet expressions on the Mama tiger and cub are just so perfect. I cannot wait to frame it and buy another for my little niece for her room.
12/21/2019
Jennifer P.
United States
What a masterpiece!
What golden hearts you have to create the work you do! My husband and I have been so encouraged and blessed by these works of art and Gods word. The most tender part of it all has been explaining to my twin 3 year old sons the love notes Christ has left for them...reading Gods word to them and explaining it through each picture has been priceless! Thank you from our hearts. God bless you and yours always. Keep running with Jesus, friends. A group hug, The Polirer Family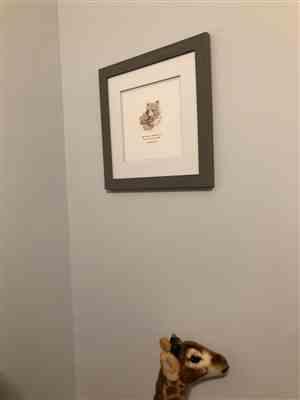 12/11/2019
Jackie W.
United Kingdom
Love of God
A beautiful gift for anyone to receive! I had ordered a couple and when in God's perfect timing I sent them to friends who needed to hear this precious message. Thank you godsfingerprints.